INSPIRATION
Everything about jewelry making
JEWELRY MAKING STARTS HERE!
You can find out everything you want to know about jewelry making, here. We explain which basic findings you need and how you can make jewelry yourself. We also refer you to the correct information about a specific subject or jewelry findings that you will need.

Why make jewelry with Dreambeads Online:
Large assortment for jewelry making
Excellent price / quality ratio
Fast delivery: ordered before 5 p.m., shipped the same business day
More than 11 years of experience which we use to help and support you


JEWELRY TOOLS: THE BASICS
When making jewelry you need a number of basic tools and findings. These basic elements are extremely important and indispensable for making all kinds of jewelry. We will go through the most important basic tools with you so that you are immediately aware of what you need and you will not be faced with surprises!



JEWELRY PLIERS
There are different types of pliers that you use for jewelry making. Each set of pliers has its own functions and properties which we will explain briefly:

Side cutter
With a side cutter you can easily cut all kinds of material. Suitable for head and eye pins, metal wire, rolo chains, bead chains and leather.

Round nose pliers
With round nose pliers you can form eyelets with memory wire and head and eye pins. You can attach clasps, charms or other jewelry findings to these eyelet. Round nose pliers are also used for wire wrapping with copper wire.

Flat nose pliers
These all-round pliers can do almost everything. The flat sides allow you to squeeze crimp beads (crimp bead covers) and ribbon ends closed and you can open and close jump rings with them. In addition, the flat nose pliers also have a small cutting section with which you can cut different materials.


JEWELRY CLASPS
Of course you will finish your jewelry piece with a beautiful clasp. Of course you need clasps for this! The most famous are lobster clasps. But other clasps such as toggle clasps, spring ring clasps or buoy spring clasps are also beautiful clasps for your handcrafted jewelry.

Tip: To use jewelry clasps you need these findings: jump rings, crimp beads and crimp bead covers. For more information about these components, read our blog 'Explanation jewelry making'.

You can of course also use magnetic clasps when finishing your flat or round leather cords. By applying a small amount of jewelry glue to the inside of the magnetic clasp you can attach the clasp securely to your leather cord.


BEAD DESIGN BOARD / JEWELRY MAKING KIT
A bead design board is ideal for making jewelry. A bead design board has several functions to help you make bracelets, earrings or necklaces. A bead design board comes with measurements, practical compartments for your findings and helps you to prepare the correct layout of your design.

Do you prefer a complete basic kit with the right findings and tools? Then our jewelry making kits are exactly what you are looking for. They contain a bead design board, 3-piece jewelry pliers set, jewelry wire, clasps and many more indispensable findings. In this way you receive all the basic tools for jewelry making in one go. The kit components are available in 3 colors: antique silver, gold and bronze. Depending on which color you prefer to work with, you can choose a suitable jewelry making kit.

Would you like to start making jewelry, but you do not yet have the right findings and tools at home? Then take a look at our basic kits for jewelry making. These basic kits are also ideal for jewelry making workshops!


MAKING EARRINGS
Would you like to make earrings?Great! We have an extensive range with beautiful earrings such as hoops, wire hooks and studs as well other findings for making earrings.


Discover our wide range with different types of earrings
Choose from beautiful earring pendants, charms and more findings
Create professional quality earrings
Explanation of various types of earrings
How to: Make 3 basic earrings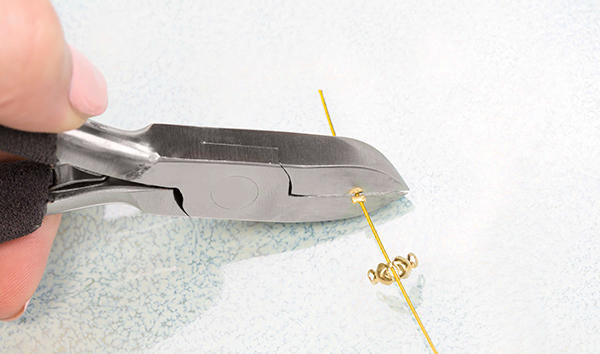 BLOGS
Our blogs are full of jewelry making tips. Read more about jewelry trends, new products, styling tips and more here. We also give you the reference to all the jewelry parts needed. Are you a big fan of wooden beads? Read all about it in this blog!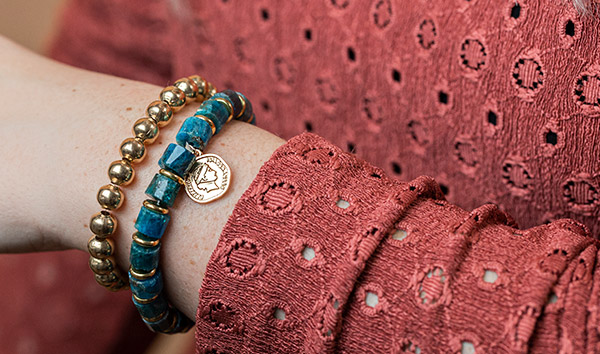 LOOKBOOKS
Need inspiration? Then you are in the right place with our lookbooks! Nice bracelet sets, inspiration for earrings and surprising combinations from our own range can all be found here.

11 YEARS
Experience & Expertise


START MAKING JEWELRY
It is now time to get started yourself! You can of course make jewelry for yourself or as a gift for someone else. Jewelry making is extremely popular and a fun hobby for at home.

Are you interested in making jewelry for your own business venture?
Then we recommend that you create a business account.


STEP-BY-STEP PLAN TO MAKE JEWELRY
1. Find out what basic jewelry tools you need.
2. Learn the most important jewelry making techniques.
3. Get inspired by what you want to make: bracelets, necklaces or earrings
4. Order all your items from Dreambeads Online today.
5. Thanks to our fast shipping, you can start making jewelry the next day!


Making your own jewelry is great fun and our versatile range and useful tips make it achievable for everyone. Would you like to know more about our items, delivery times and payment methods? View our frequently asked questions.

Reward points system:
Create a free account and automatically save reward points while shopping at Dreambeads Online!