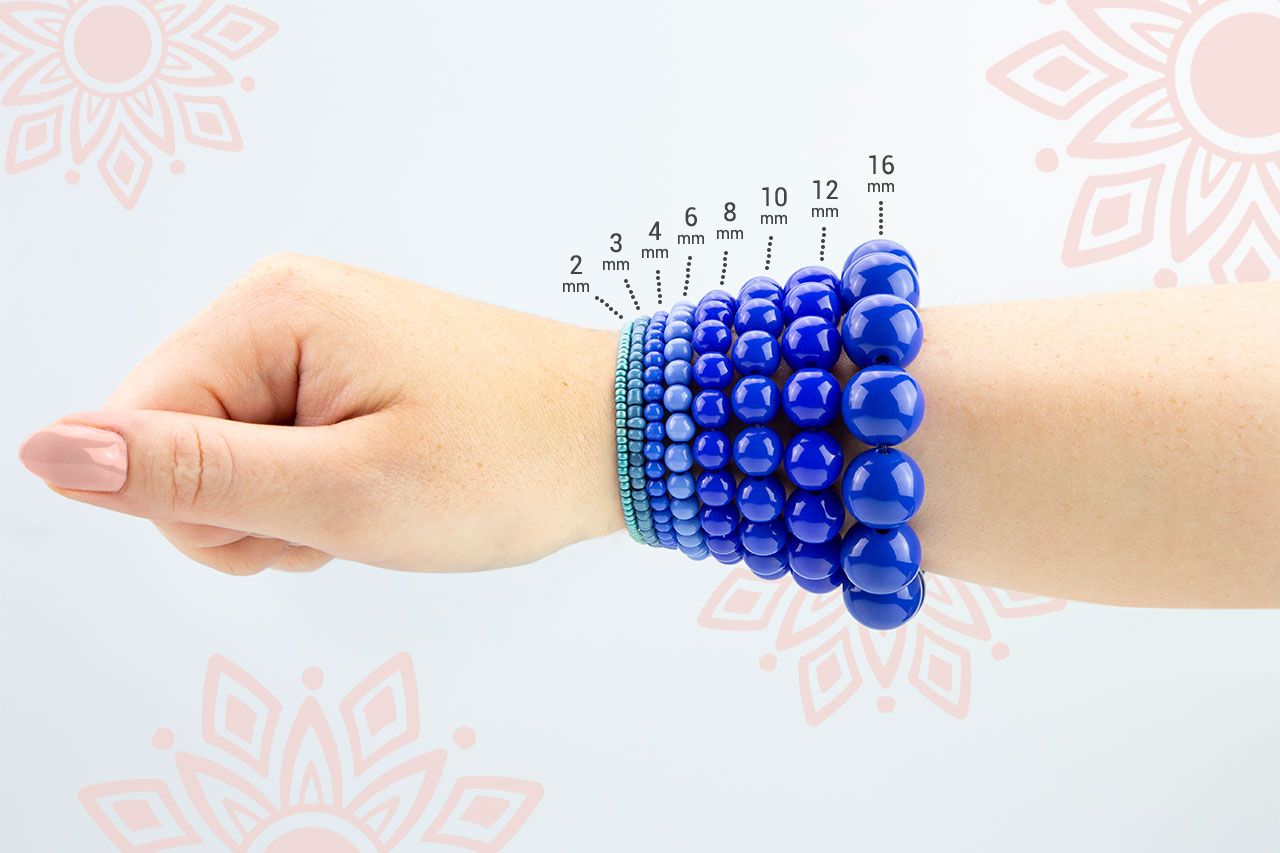 Choose simply the right size
Do you recognize this? After an extensive search on our website, you finally found the beads where you want to make the most beautiful jewelry and you are about to put your favorites in the shopping basket. But .. how do you know which size bead you need? Is the bead not too big or too small?
Good news! We at Dreambeads Online want to make it as easy as possible for you. That is why we have made this handy size chart with beads from 2 mm up to 16 mm where you can see per size how they fall on your wrist.
Tip: When making bracelets for women, are 2 mm to 8 mm standard sizes. For men this is 8 to 12 mm. For the length of a bracelet you can take into account about 18/20 cm with average wrist, and with larger wrists about 21/23 cm.

Look here at all our beads and select the desired bead sizes on the left side.