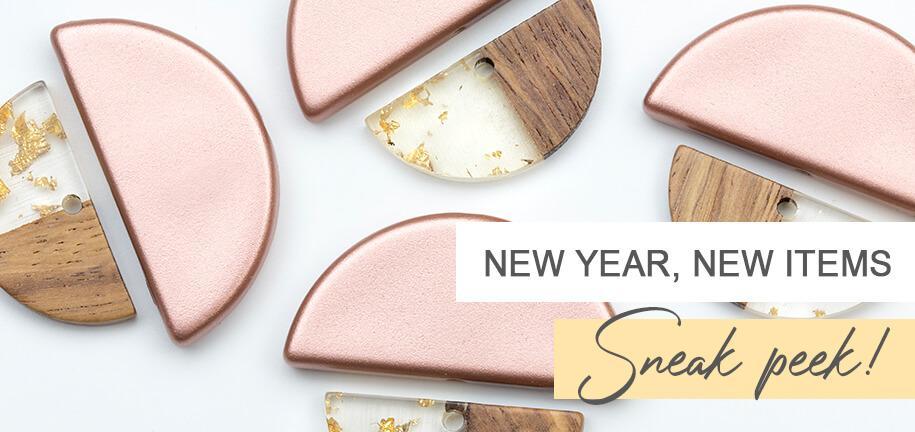 Review 2020
Review 2020 + Sneak peek new items
The year 2020 is almost over. It has been an eventful year, one that, we all hope, will bring out more confidence, health and freedom of movement for the New Year. The corona pandemic has also had a profound impact for us and especially for our suppliers. As a result, productions came to a standstill for a longer period of time and if there was the possibility for shipping, the delivery time was uncertain or it took longer than advised. Unfortunately, in our assortment there had been a lot of out-of-stock products. We apologize for the inconvenience and thank you for your understanding, patience and support!

We can now say that the stock is almost complete again and we will of course continue to renew our range of products with the best jewelry findings. More about that later ...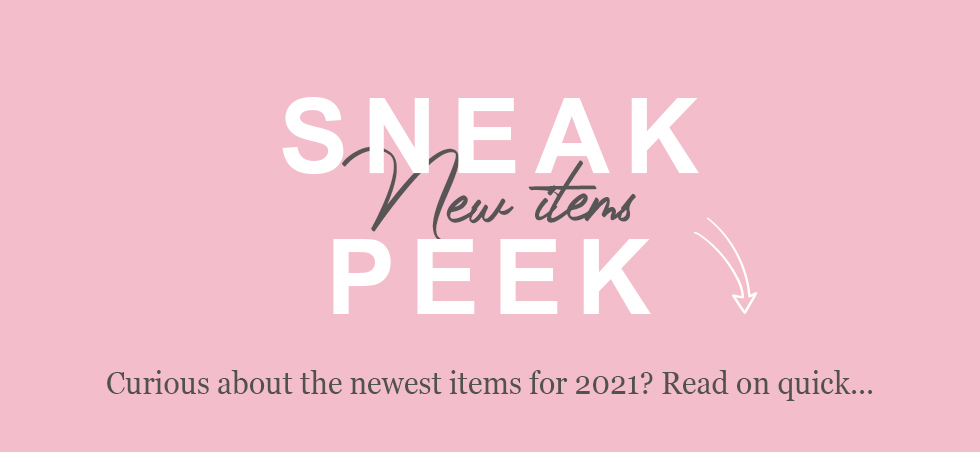 Review 2020
In 2020 Dreambeads Online has grown even more and we have worked hard on exciting projects. For example, did you know that Dreambeads Online can now also be found in many other countries? We have a Dutch, German and French Dreambeads Online website. In addition, we also deliver on a daily basis to customers worldwide! Really great that customers all over the world can find us and share the enthusiasm about our products and service.

We also had an anniversary this year; namely our 10-year company anniversary! On February 10, 2010 we started a dream: Dreambeads Online. And that was of course worth celebrating (corona-proof of course). We are proud of the past 10 years and how we have grown as a bead web shop and wholesaler. We celebrated this with a temporary 10% discount on our complete range of products.

We have also made various adjustments and improvements to our website to optimize and simplify the ordering process. We will certainly continue with this in 2021 and we still have enough ideas that we would like to implement. We hope that you will soon benefit from this in the new year ...


Bestsellers
A small spoiler, but in 2021 we will really go crazy with new products! At the moment we are busy unpacking some really nice items that have arrived recently. We can't wait to show them to you! Check out our blog and read what to expect.

Which bestsellers have you seen this past year and will certainly be seen in 2021? We are happy to go through them with you:


Miyuki Delica & Tila
Miyuki is well known and guarantees excellent quality. At the beginning of 2020, we supplemented the range with Miyuki Delica beads. These small cylindrical beads are perfect for making weave bracelets or other subtle jewelry. We added the Miyuki Tila beads later and they are also a great success! These flat, square beads have two parallel threading holes and are great fun to make bracelets with. Tip: read our blog with Miyuki Tila beads here. With both beads you can start a pattern of your own design or which have found yourself, that way you can easily create your own unique jewelry.




Letter bead boxes
Personal jewelry is a trend that does not seem to vanish for the time being. With letter beads you can make nice jewelry sets with a personal message or a name. To make it even easier to create words and names, we have put together special letter bead boxes from which you can choose vowels and consonants. Do you prefer mixed letter beads packaging? Then these letter beads are really something for you.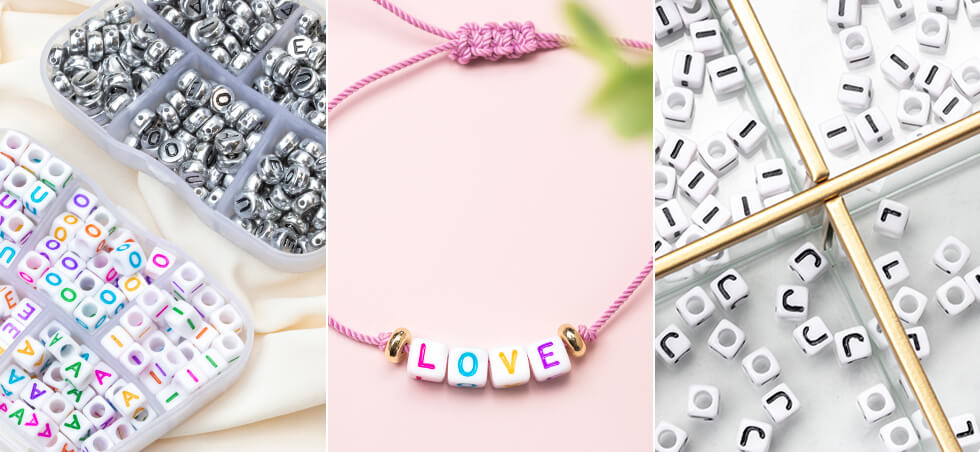 Exclusive jewelry collection
Dreambeads Exclusive is new. A carefully composed collection with beautiful (manufactured) jewelry such as necklaces, bracelets and earrings. Ideal to offer as a gift or for yourself! Bestsellers of this jewelry line were the Keshi freshwater pearl earrings, triangle earrings, chain with druzy pendant and bracelet with rhinestone rhombus.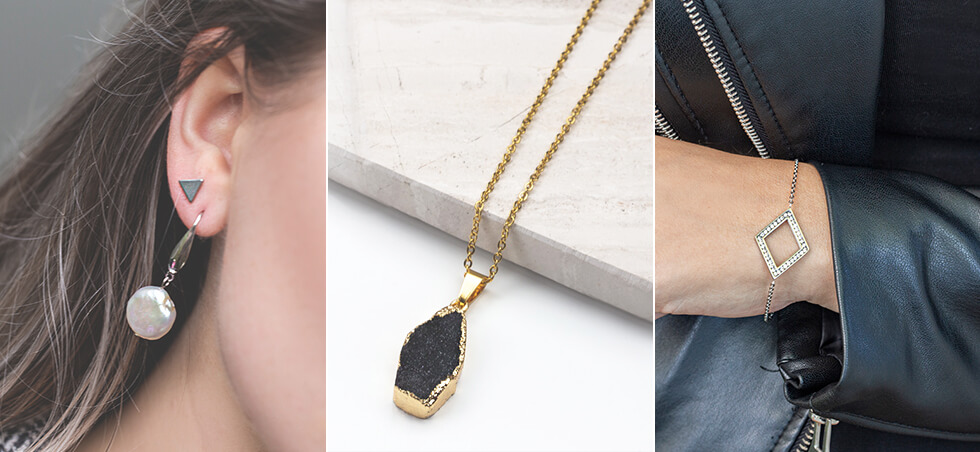 Sneak peek new products
Are you curious about our new products we will be launch in 2021? We'll give you a sneak peek! Only at a small part of it. Of course we want to keep surprising you! ;-)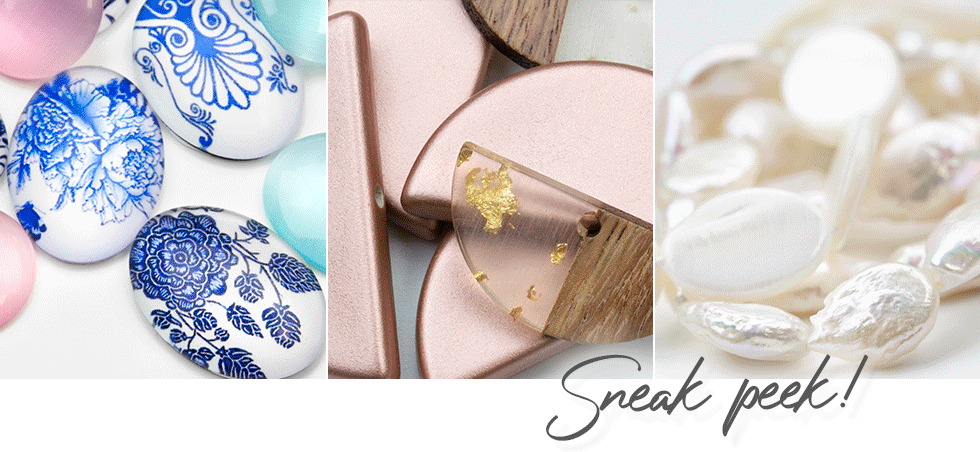 In addition to many new items such as freshwater pearls and natural stone beads, you can also expect these products in 2021:

- Storage bags and boxes
- cabochons
- connectors
- earrings
- tools
- bead kits

... and much more!


Don't want to miss anything in the new year? Stay informed by signing up for our newsletter and receive a 5% discount on your first order. Already a subscriber to our newsletter? Then you are in the right place in 2021. Our newsletters will be full of more promotions, tips and information.

Dreambeads Online is ready for 2021. How about you?