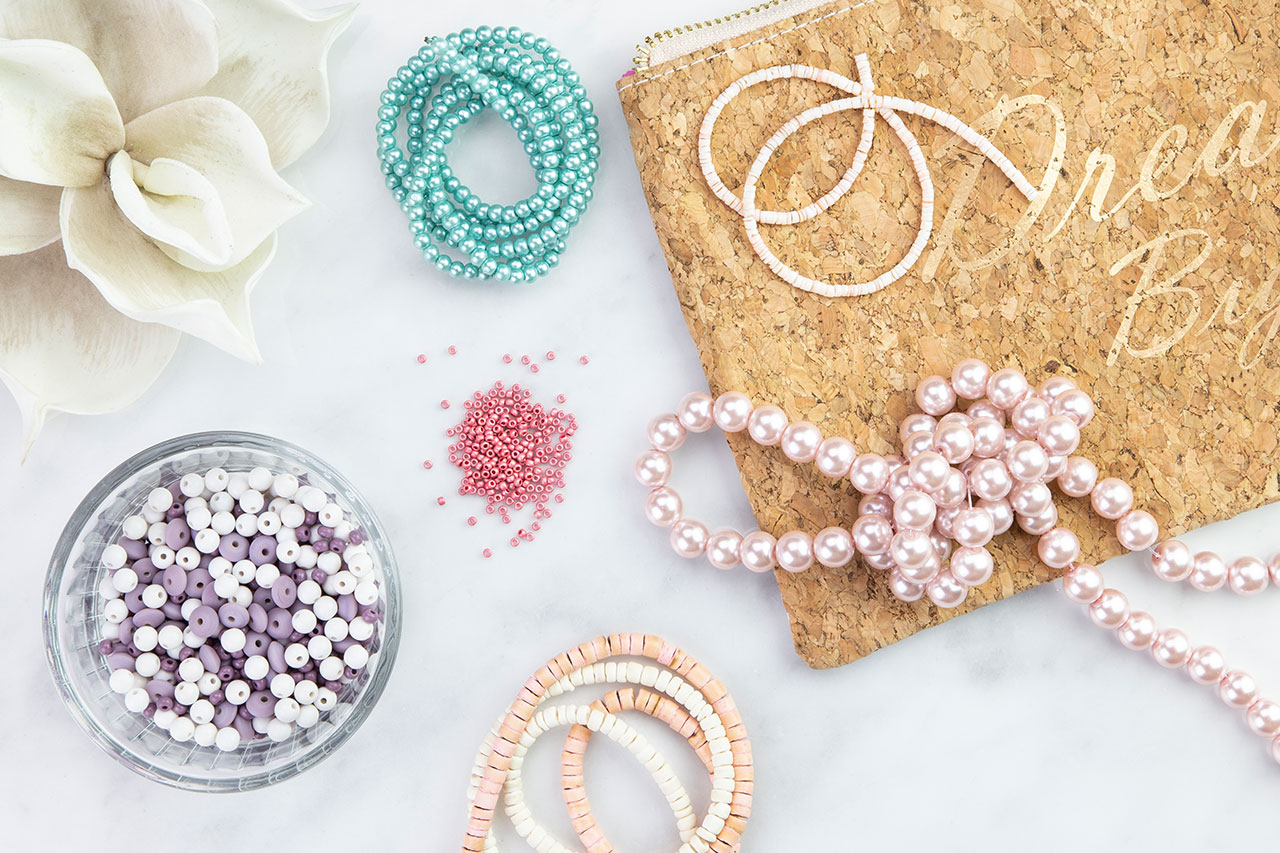 Affordable online bead shopping
Is jewelry making your hobby, or are you just starting out? Then you're at the right place here at Dreambeads Online. We have a large and stocked assortment with the best jewelry items such as charms, threads, clasps and beads! You can choose from more than 2,000 different beads with which you can get started with tinkering. Have you already taken a look at the bead assortment? Then you may have noticed that we have beautiful, trendy beads at an affordable price. You can also use high-quality beads with a good price-quality ratio.


Diverse assortment
Beads can be found in all kinds, sizes and colors. When making jewelery, it is of course best to work with a diverse collection. Fortunately, here at Dreambeads Online you have plenty of choice!

Popular beads are for example wooden beads, faceted beads, seed beads and gemstone beads. But other beads that should'nt be missed in your DIY project include metal beads, shell beads and freshwater pearls. Of course you can choose to make jewelry sets with one kind of bead. But is it perhaps not more fun (and a challenge) to combine multiple bead species? The popular term mix and match comes in handy here!




Weekly new beads
Especially for you we place weekly new items online. To be precise every Monday and Thursday. Wohoo! This way you can supplement your jewelery collection at any time with the latest and most trendy items, matching the season.